WIGGLISM is as an entity that has been evolving on the internet and in Williamsburg, Brooklyn cafés since 1996, with feedback from numerous individuals. Much of the attitude grows out of the ecological and cyborg sensibilities of Williamsburg's multimedia warehouse party culture (Such as Organism, 1993), as well as my own "Nerve Circle" media rituals which go back to teaching and studying at MIT's Media Lab in the mid-80's. This is the nearly mature version. The essence of the project is to abandon the discourse of "art" (a humanist creature) and redefine cultural activity as an act of creating vital lifeforms (an ecological & post-humanist creature).
- Ebon Fisher, April 1997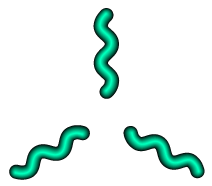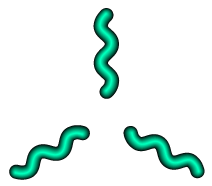 W I G G L I S M
TO NURTURE THAT WHICH WIGGLES
We loop into vital coilings, this coiling, our coiling. We spark the fibrillations of a vague biological embrace. We nurture that which wiggles -of flesh or steel, sinew or circuit, mud or imagination; transmuting art into a zoology of spirit.
FOR THAT WHICH WIGGLES IS AMAZING
We dissolve every bloodless workstation, artifact, and module of consumption, into the acids of living ritual. We grow connections in an ecology of twitches and presences; soaking tendrils of thought and conscience in a spray of fibrous feedback; infusing phantoms and facts with equal measures of visceral significance; writhing among the rivulets and curls of screaming knowledge.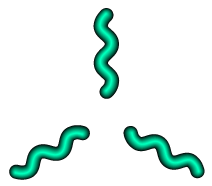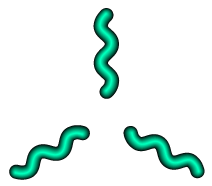 We breed turbulent creatures in a mongrel jungle of plasma, machines, and minds. We struggle to love these creatures, these convulsions, to keep that which is lively, and that which sustains life, in supreme focus. May the lethal pomposities of art and science disappear in the surrounding blur.
So let us gently secrete every milky ganglion and wire into the quivering wilderness; Let us siphen every atom, and theory of atom, into the hot belly of shared being; melting into the monstrous, pulsing mystery of that which seems to be alive.