---
EXILE
---
metamorphosizes into
---
ELIXIR
So Much For the Veils of Transference....
Exile as a punishment was not a very blessed state at its commencement, but soon Eduardo learned to appreciate how tenuous his connections were to other people. He soon began to enjoy the absent loved ones with the added: poignance of nost algia.
PREMETAMORPHOSIS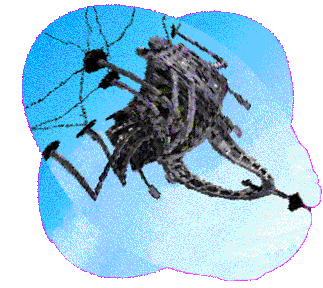 Without the veils of transference, our mirror images metamorphize into a genre representation: we as we imagine ourselves to appear, except of course, in reverse, deceptively symmetrical.
POSTMETAMORPHOSIS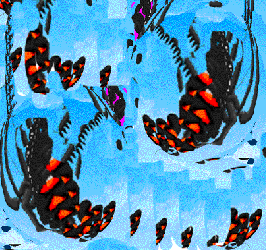 OR ON TO

PERILSPOILS
OR